Send your check to

PayPal

PayPal Payment Plan

Analy Band Wagon
PO Box 2154
Sebastopol, CA 95473
Double your gift! Some companies will match their employees' charitable donations. Be sure to ask your employer about donation matching.
Your donation may be tax deductible! Analy Band Wagon is a tax exempt organization under section 501(c)(3) of the Internal Revenue code. Our Tax ID Number is 68-0342897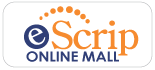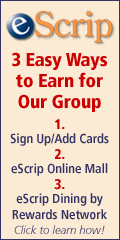 The eScrip program is a great way to help finance the Analy Instrumental Music program without costing you a dime. Sign up at www.escrip.com and follow the instructions for registering your credit card numbers and supermarket membership numbers. You may register online using their secure system. Please use the Analy Band Wagon's Group ID Number: 139618580 when you register. Once you are registered with eScrip and shop at participating businesses, a percentage of your total purchases will be donated to the Analy Band Wagon.
If you have any questions regarding the eScrip program, see our eScrip FAQ.
Are you looking for a restaurant to try? If you have a credit card registered with eScrip, take your card and your family out to eat at a participating restaurant. Find one near you here.
Here are a few ways to keep up to date with what's going on at Analy and especially in the Instrumental Music Program.
The best way to keep informed about when help is needed is by subscribing to the ABO Newsletter.
Volunteer Opportunities within Analy Band Wagon
Events: The ABW has 3 major fundraising events each year: September's "Cup O' Jazz" pancake breakfast, October's Fall Music Festival, and, November's Thanksgiving Pie Sale. Volunteers are needed every year for the first two events, with the Fall Music Festival being the most important. We also occasionally schedule other events as opportunities arise.
Board: The ABW board meets monthly in the band room. Times and dates are listed on this website's calendar. There are 6 voting positions on the board, and any instrumental music student's parent or guardian can be a non-voting member-at-large. Board meetings are open to the public. Anyone can attend.
Volunteering Directly for the Instrumental Music Program: Dawn Johnson, Program Coordinator, keeps families informed of when volunteers are needed through the ABO news. Volunteers are always needed for the following activities:
Uniform fittings at the beginning of the school year, and before concerts and parades
Travel chaperones
Selling tickets and refreshments at the band concerts